Copyright 2004-2005
Ron's Fuel Injection Systems
, Tucson AZ
1-800-513-FUEL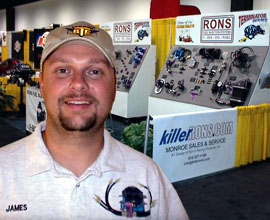 E-mail Killer James info@killerRONS.COM
MONROE HIRED AS "CONSULTANT TO RONS FUEL INJECTION" IN SEPTEMBER OF 2004!
James Monroe operates out of the relatively new RONS Midwest Office in Columbus, IN (just South of Indy) and is available for extended business hours any day of the week for the racer.
Monroe not only sells and services RONS units and products but uses them very successfully each weekend on his bracket/super class dragster. Let James use his 13 years of mechanial injection experience to get you on the "winning track" today!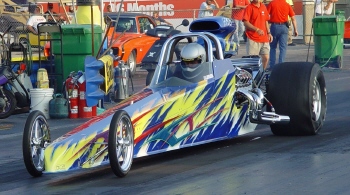 Monroe is continually testing RONS products on the track. Above he uses a 2100 CFM Terminator on his 540" BBC powered 4-Link Undercover dragster.